Union FC™ Adult Indoor Leagues!

Introducing Union FC™ Adult Indoor Leagues! Our Adult members will have the opportunity to lace up their soccer shoes and grace the artificial turf in the Inaugural Union FC™ Adult leagues!
Our Fall/ Winter League will Kick-Off October 2022 and run for 12 Weeks!
A second Winter/Spring League will Follow upon the conclusion the Fall/Winter competition and will also run for 12 weeks and will end in May 2023!
The Leagues will follow a standard 7v7 format, adaptable to 6v6 if necessary. Small sided games (up to 7v7) provides players with the most engaging format to participate in, providing the most touches and interaction with the ball.
You can Enter you Team via the Registration Link below! Up to 12 players can be registered to each team. Additional players can be added thereafter if necessary.
For players that are not currently a part of a team but wish to play and join a team, please register as an individual player and the Club will create additional teams.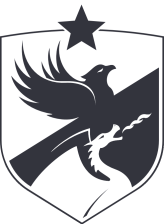 Team Fees
Cost of Team Entry $2300.00
Cost of Individual Player Registration $220.00
Uniforms
Uniforms are included in the Team fee, though teams are welcome to wear their own uniform if you already own them.
Location
Our Adult Indoor Leagues will be held at the Bradford Sports Dome and will take place across Monday and Wednesday Evenings.
Schedule
League Fixtures will take place on Monday nights at 9 and 10 PM.
For registered players, schedules and fixtures will be uploaded to the SportsEngine App. You can view the schedule and League Standings by simply logging in with the account details used at registration.