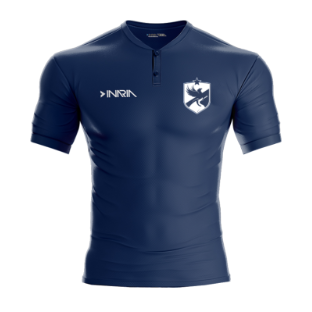 Union FC™ is delighted to announce that we have partnered with Toronto based uniform supplier Inaria Soccer. The two year agreement will see Inaria Supply both Training and Match Apparel for all Union FC players and Coaching Staff.
Inaria's unique direct to player ordering solution will make it easy for players to order their uniform packages, which will then be delivered directly to their home. This will also enable players to purchase any additional items if required directly.
The uniform is a key element of our (and any) soccer brand and is literally the fabric of our Club. We have been working with Inaria since March 2020, collaborating to bring our vision to reality and inject the Clubs brand and identity in to our player apparel.
Inaria is a very experience and well respected Uniform supplier, working with many teams across the Greater Toronto Area, as well as to the far reaches of Canada and the United States. The company currently designs and supplies the Uniforms the world famous, New York Cosmos.
We're excited to see our players kitted out on the field with our new threads. Union FC uniforms will be available to order from the online-store shortly.