Codenamed Project Unity, Union FC™ is forged from the unification of Bradford (Eagles) Soccer Club and DFC Academy (Dragons). Both Clubs have been at the heart of our community, providing soccer programs dating back to 1993.
With our shared values, vision and passion for soccer, we strive to be the marquee *club within our community offering opportunities for all Canadians to access the sport of soccer in an All-Inclusive environment.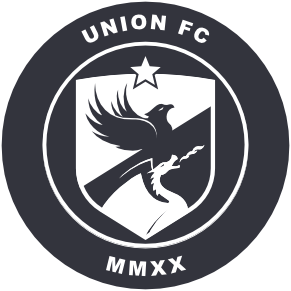 Our main crest prominently displays elements from our founding Soccer Clubs.
Proudly boasting elements from both of, Bradford Soccer Club (Eagles) & DFC Academy (Dragons) Our Crest sits within a shield (Representing Strength), surrounded by an outer ring (Representing Unity).
The Eagle and the Dragon are both equally and prominently represented within the the main shield. Each segment is representative of the two Clubs that came together to forge Union FC. The segments are separated diagonally by a straight, hard edge.
This hard edge, represents the point where both clubs joined together. We call this our "Line of Unity". This element also represents the border that dissects our unique geographical location, and the two districts (York & Huronia) that our club competes in.
The Eagle and Dragon are aligned perfectly, neither is ahead of the other. Both are facing right and upwards, facing right, symbolizes how the club looks forwards towards the future and looking upwards represents the aspirations the club has for our players, always looking to "Rise Above"
Atop the Shield and centre, sits our Star. This is in Recognition of our 2015 National Championship.
The Eagle sits just below our star. Basking in its Glory and channelling its energy for future success. The Eagle, depicted with raised wings and ready to take flight. This is representative of our Club preparing to fly high to achieve our aspirations.
The Dragon is shown breathing fire and also with raised wings. This 'raised wing pose' signifies strength and power. The fire on a whole represents Our passion for Soccer. Three separate flames can be seen. Individually, each flame represents each phase of the Club's history, Bradford Soccer Club, DFC Academy and now, Union FC.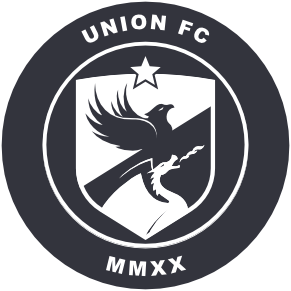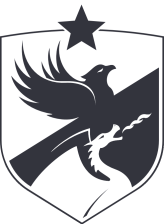 In other variants, the Crest adopts either The Latin Phrase 'Vis Unitis' – [Translated to English, 'United Strength'] or, 'For Us All'.
The Latin phrase is very fitting and perfectly represents the coming together of the two Clubs to form our Union. 'For Us All' is one of our Club* Mottos and symbolizing our All-Inclusive stance as an organization.
Finally, at the top of our outer Ring, sits our Team Name. "Union FC". Encompassing all the separate elements, uniting two clubs with a strong belief, that together we are stronger. This is Union FC.
It's all our language. Our name Union 'FC' (Abbreviated from Football Club) pays homage to the heritage and traditions of European soccer.
Though, traditionally and culturally across North America the sport is recognized as Soccer, thus, Union FC refers to all of our programs in this way.
The term Soccer, is actually derived from the sport's official name of "Association Football" and was casually referred to in this way in the early days of the sport.
Whilst Soccer or, Football, is know by many names around the world, (Futbol, Calcio, Sakka, サッカー, the list goes on…) to us, it's all the same, the sport itself, is its own universally recognized language, uniting billions of people across the globe.
This is the core essence that Union wishes to channel by bringing people together through their love of soccer.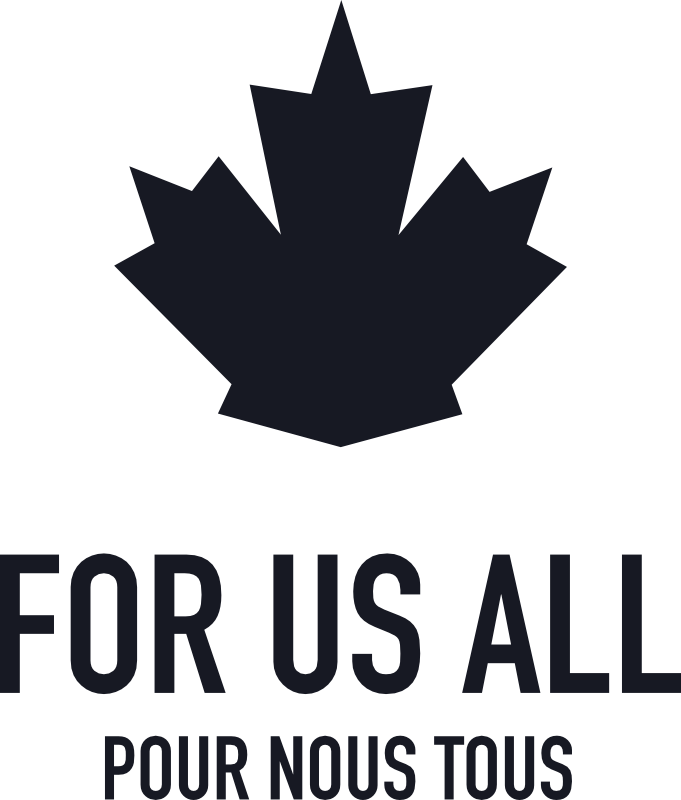 Union FC™ is an All-Inclusive Club. We embrace the unique and rich cultural diversity of Canada and welcome all players.
*Collectively the 'Club' is made up from Union Sports Management Limited, DFC Academy and Bradford Soccer Club.
Union Sports Management Limited was set up in agreement of both DFC Academy and Bradford Soccer Club with the sole purpose to administer the day-to-day operations of both companies.
The name 'Union FC' and the Union FC™ Logo are used for branding purposes for all three companies that collective make up 'Union FC'.
All soccer activity is operated via DFC Academy or Bradford Soccer Club within their respective districts.
Players registering with 'Union FC' may be rostered to either DFC Academy or Bradford Soccer Club.