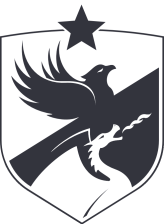 Union FC Soccer Programs
for us all
Creating a New Soccer Institution with one of the Most Comprehensive Soccer Program Offerings in the Northern GTA.

Union FC™ Academy Programs are designed to keep players active and engaged in soccer whilst encouraging players to continue to challenge their limits!

All Union FC™ Academy programs (Junior, Youth & Senior) consist three training sessions per week in addition to league competition. For Youth and Senior Academy Teams, this total 4.5 hours per week of training time.

Our comprehensive approach allows players to continue to develop and maximize the amount of time spent on the field and in contact with the ball to further their technical and tactical ability.

All of our coaches are Qualified professionals, with head coaches holding or working towards a Canada Soccer C-License as a minimum standard. This ensure's the quality of sessions provided remains at consistently high level..

Our Academy Pathway is designed to nurture talented Canadian players with a Pre-Academy for players identified at grassroots level (U7) before moving on to Junior Academy (U8 -U12) to learn how to play at 5v5, 7v7 and 9v9 soccer, before advancing to the Youth Academy (U13-U18) playing 11v11 soccer. 

At this point players are on the Scholarship path and we aim for players to earn scholarships to further their education and play collegiate level soccer. Players also have the option to Graduate to our Senior Academy to challenge themselves at U21 level before moving up to Adult Men's and Women's soccer.

Union FC™ Club Soccer Programs are designed to offer players the opportunity to play soccer in a fun and developmental environment, playing the game whilst still learning the fundamental soccer skills and philosophy applied to our Academy Soccer programs.
Starting from Grassroots, Junior and Youth divisions right through to Adult and Senior soccer, we want everyone in our community to have access to affordable soccer programs with the opportunity enjoy, develop and play the game.

Our Club Soccer Programs give players the opportunity to develop and move into our Academy Soccer programs with the aim of playing at the highest level possible.

As a community based Club, we want every player be be proud of being a member, and share in the success both on and off the field. 
Our Academy Soccer Programs are the perfect environment to develop and nurture the abilities of players. With a distinct style of play, methodology and soccer philosophy we aim to develop highly talented Canadian players.
Our Club is proud have seen players achieve College Scholarships and player Collegiate Level Soccer across North America and go on to play soccer at the highest level.
Former players have gone to to play for Clubs in the Canadian Premier League (CPL), National Women's Soccer League (NWSL), represented the Canadian Women's National Team in the 2019 FIFA World Cup Finals in France and winning a Bronze Medal in women's soccer for Team Canada at the 2016 Rio Olympic Games.


As a Club at the heart of our Community, dating back to 1993. We have a rich soccer history, and a very proud and successful legacy that is been engrained with the local culture and its people, many of whom have played with the Club themselves.
From our 2015, (1998 Girls) National Championship Winning Team, to Our Olympic Bronze Medalist and Canadian Women's National Team Star Deanne Rose, and the many talented players to come from our Club, it started right here in our community.
Our aim is to continue to be the sporting heartbeat within our Local Community, facilitating Soccer for everyone. With Adult & Senior Recreational Soccer for both Men and Women, to Charity Soccer Festivals to Highlight worthy community causes and our AODA (Accessibility for Ontarian's with Disabilities Act) Programs, Our Club provides everyone the opportunity to play soccer.
As an All-Inclusive Soccer Club, Union FC™ aims to provide the opportunity for everyone to access soccer, regardless of Age, Gender or Ability.
Union FC™ Provides Club Soccer Programs Grassroots & Recreational and Academy Soccer Programs offering High Performance Competitive level soccer.
Our Club, inline with the AODA (Accessibility for Ontarian's with Disabilities) Act, also offer Programs for Canadians with both Physical and Mental Disabilities to enjoy the benefits of soccer.